Night of the Notables - Book Slam!!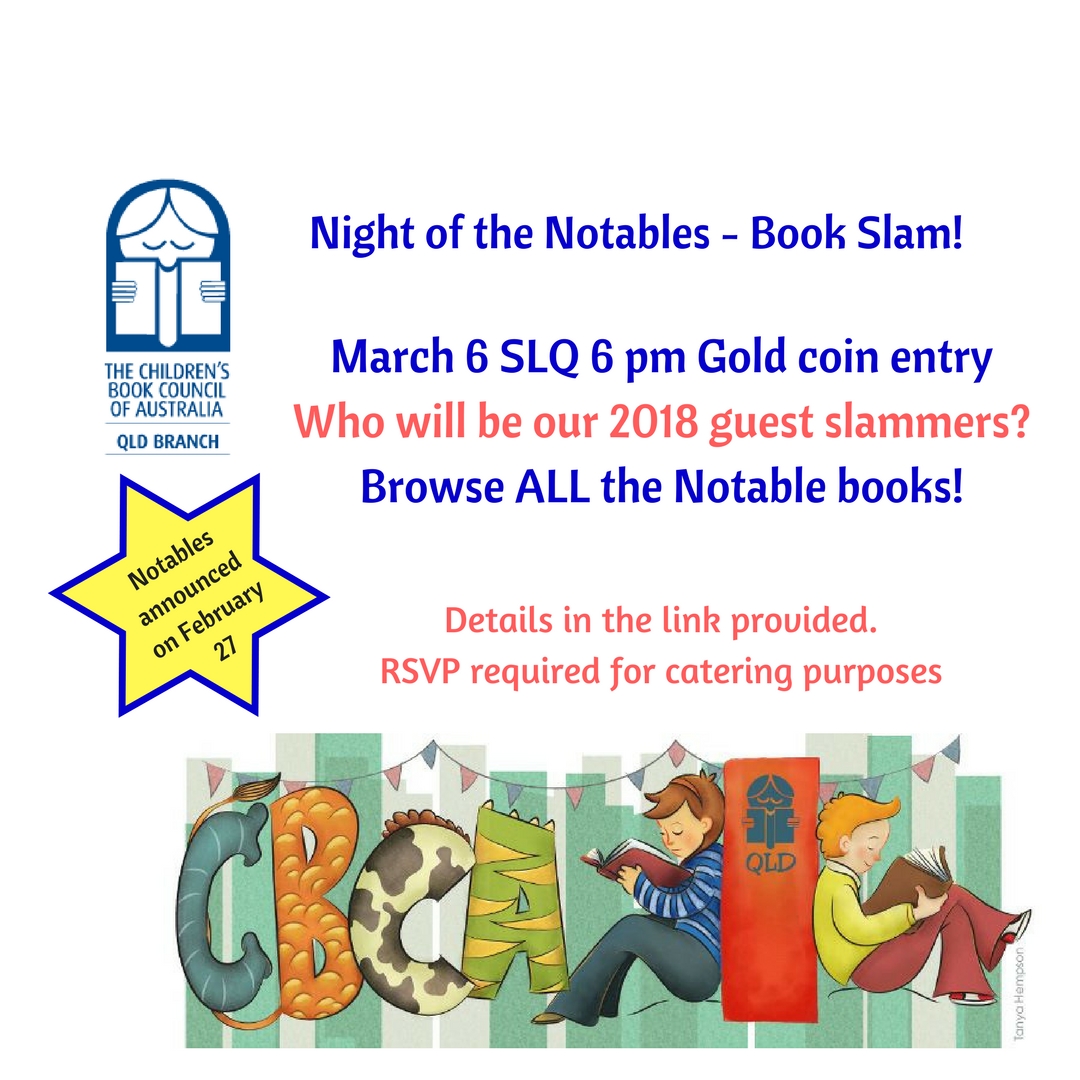 We are hosting our 3rd annual book slam on March 6, one week after the Notables are announced!
Come along and slam about your favourite Notabled book, listen to our guest slammers, and browse ALL the Notable books.
All the details here: https://www.trybooking.com/book/event?eid=355029& RSVP for catering purposes.
* * * * *
View all news items
---
9 Comments
I love selling books, I generally like to read, the last book was about travel, before it is fantastic

The book is the best treasyre for me to have it in my life. It tells me a lot of things that I have never known about it.

Hello! The following report has its own strengths and weaknesses. But, in general, I enjoyed reading it !

You could certainly seee your skills in the work you write.
The sector holpes for more passionate writers lile you who are noot afraid to mention how they believe.
At all times follow your heart.

I am also 45 and have several Slam books from my middle school and early high school years. On the first page of the book there are numbered lines and the person signing the book will choose a number and write their name beside the number.

Simple to pconnections to bluetooth audio devices and wireless display in windows 10,here the easy ways,many people here and look here the best solution,users easy to connected fix audio device,this is very simple process,you can not install any application,following this ways.

amazing post

I have forgotten that time when we used to get our slam books filled. But I keep in mind this one time, some wrote 'comprehend your personal worth' and i had no idea what she intended by way of it


Hey admin your sharing way is unique. This is fantastic site.I enjoyed reading your articles. This is truly a great read for me.