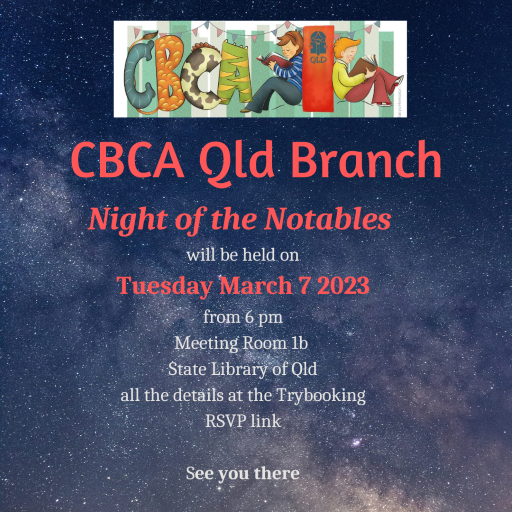 We look forward to hosting another networking opportunity with our annual Night of the Notables event. Join us for an informal browse through all the Notables books one week after they are announced! We will have knowledgeable people at each category table to help you decide which books might suit your needs, library or otherwise. We might even have some special authors on hand! It'll be a surprise!
All the details are at the TryBooking Link. It's free! It'll be fun! A chance to catch up with people.
Join us on Tuesday March 7 at 6 pm at State Library of Qld.
* * * * *
View all news items