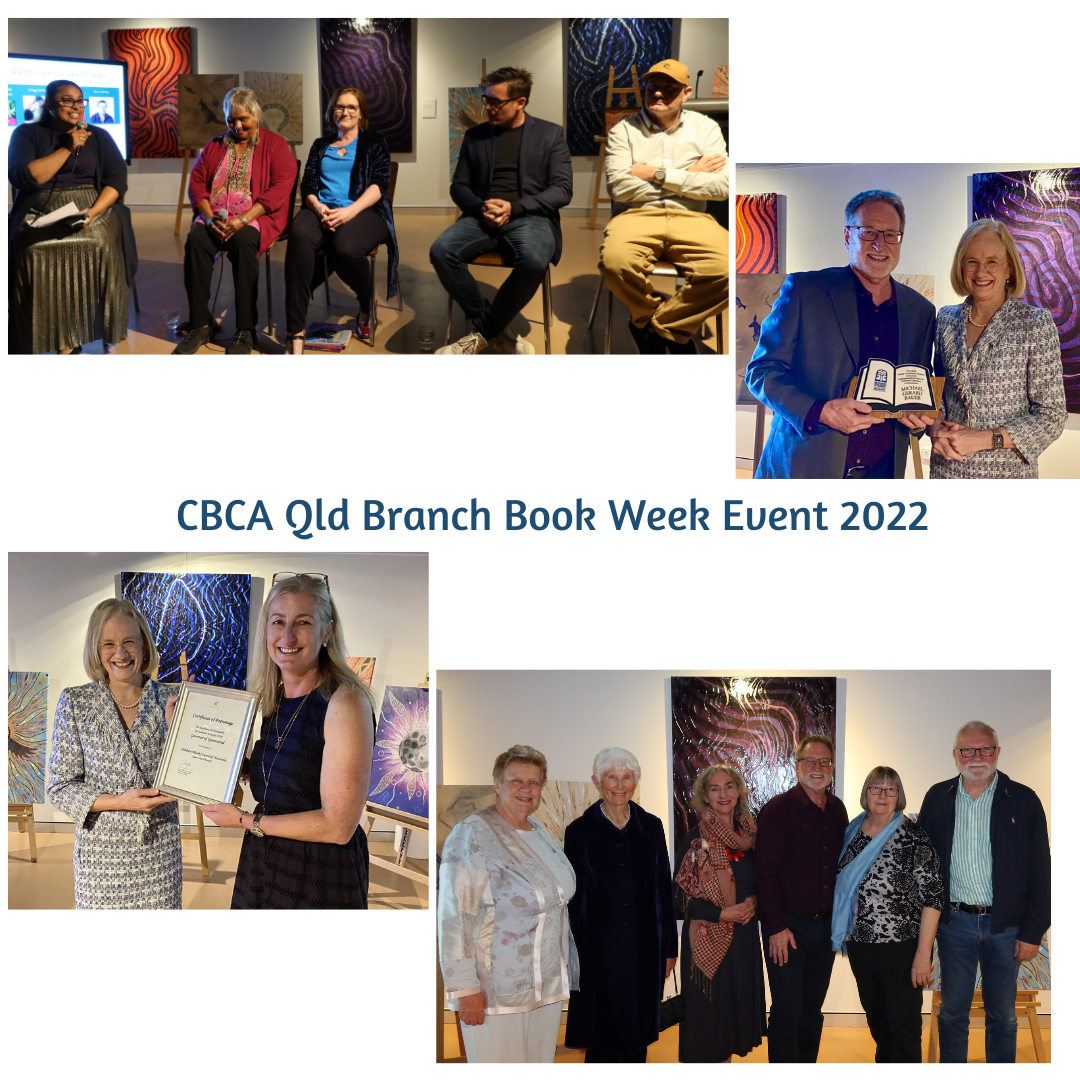 The Qld Branch hosted our 2022 Book Week event on Friday night August 19th at the Birrrunga Galley in Brisbane's CBD. There were some amazing highlights including the attendance by the Governor of Qld, Her Excellency Dr Jeannette Young AC PSM and her husband, Professor Nimmo RFD. Dr Young presented the Qld President, Claire Jackson with our patronage certificate, and Micheal Gerard Bauer with his Dame Annabelle Rankin Award.
We were fortunate to have many previous Dame Annabelle Rankin winners attend, and ensured we captured the moment - Michael was congratulated by Judith Russell, Lyn Lining, Fiona Stager, Jenny Stubbs and James Moloney.
The night concluded with a panel discussion hosted by Rhianna Patrick around the Book Week theme, Dreaming with Eyes Open. The insightful panelists included Gregg Dreise, who also welcomed us to country, Dave Hartley, and picture book collaborators, Aunty Rhonda Collard-Spratt andd Jackie Ferro. We were inspired by their humour, grace and courage.
Happy book week everyone!
* * * * *
View all news items