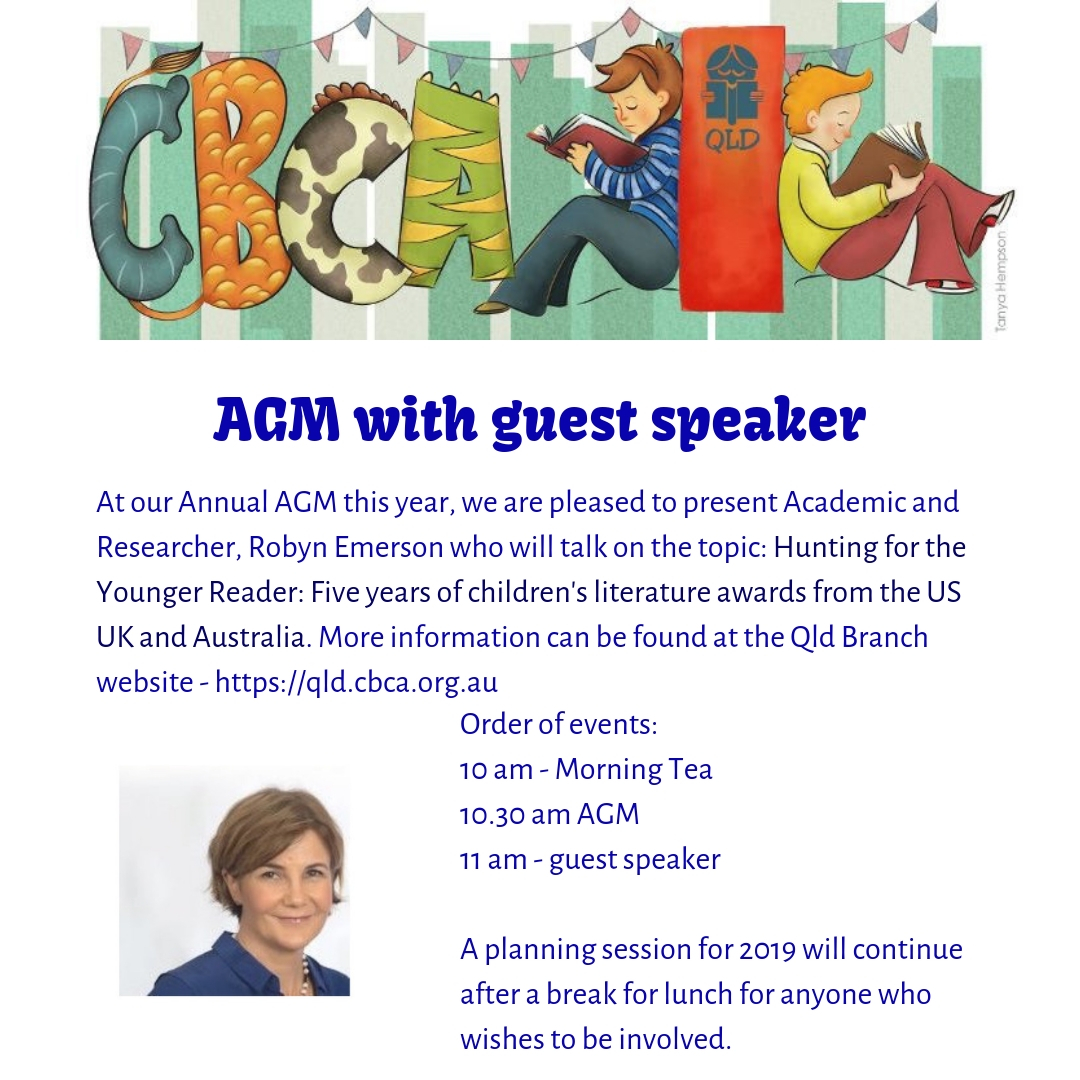 The CBCA (Qld Branch) AGM will take place on Saturday, October 20, 2018 in Meeting Room 1b on the ground floor at SLQ, beginning at 10 am with morning tea. Following the formalities, we will be joined by Robyn Emerson, Academic and Researcher, who will speak to us about her research on writing for children aged 8 - 12. More details are included on the TryBooking RSVP form. We will continue after lunch with our planning day formalities and would love to see some new ideas about how to engage with our community in coming years.
Please find the following revelant documents below
2018 CIRCULAR this includes the formal notification letter, an outline of the executive roles, the proposed agenda and nomination forms and proxy vote form. It also outlines the deadlines and timelines to submit the forms.
Nomination and Proxy Forms (Also included in the circular)
2018 Proposed Agenda (also included in the circular)
We encourage members who might be interested in becoming more active in branch activities to attend and to join us, as 2019 looks to be a year where we focus on readers cup and OneCBCA progress.
Here is the list of positions for which we have nominations.
* * * * *
View all news items