Remembering Narelle Oliver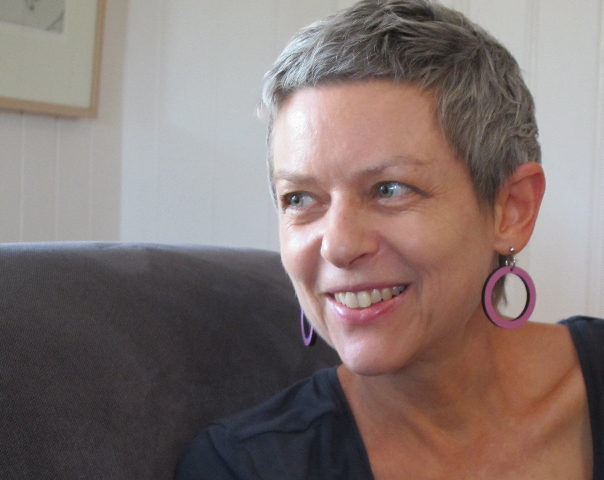 Born 25 February 1960. Died 5 October 2016.
In recognition of Narelle Oliver's contribution to children's literature, the CBCA aims to raise funds so that her name can be listed in memoriam as a contributor to the CBCA Awards Foundation. If you admired Narelle's work, please support this campaign.
Narelle Oliver was an inspirational teacher and lecturer, a dedicated environmentalist and talented author-illustrator-artist of award-winning children's books, many of which are distributed internationally. Her published works are predominantly children's picture books which she conceptualised, wrote and
illustrated. Narelle Oliver's books were often inspired by natural environments and she would undertake many site visits – taking photographs and sketches to ensure accuracy in her depictions of flora and fauna. Her illustrative technique of choice was linocut printing, often combined with other media, to create illustrations and artworks which are distinctive, meticulously crafted and visually stunning.
Honours and awards:
1996 CBCA Book of the Year Award Winner for The Hunt
1999 Royal Zoological Society of NSW Whitley Award:
Best Book for Older Readers for Sand Swimmers: The Secret Life of Australia's Dead Heart
2000 joint winner The Wilderness Society Environment Award for Children's Literature — Picture Book for:
Sand Swimmers: The Secret Life of Australia's Dead Heart
2007 New South Wales Premier's Literary Awards — Patricia Wrightson Prize for Children's Books for Home
2013 Queensland Literary Awards — Children's Book Award for Don't let a spoonbill in the kitchen
Published this year by Walker Books is:
Rock Pool Secrets. A magnificent exploration of life in rock pools.
The CBCA Awards Foundation permanently acknowledges Benefactors ($20,000.00 & over) & Major Donors ($5000.00 & over).
Donations $2 and over are tax deductible.
For donations please see Narelle Oliver Donation Form
History of the CBCA Awards Foundation
The original prize for the Children's Book of the Year Awards was a camellia if the winner was female or a handshake if male.
Government funding supported the Awards for some time (1966-1988). This was followed by commercial sponsorship (Angus & Robertson, Penguin Books Australia, Collins Dove and Franklin Watts in 1988; Myer-Grace Bros. 1989-1993; Angus & Robertson 1994; Reed Books Australia, Australia Post and Social Book Clubs 1995) which made it possible to offer substantial monetary prizes of up to $10,000 per category to the authors and illustrators of winning and honour books.
The challenge to secure commercial sponsorship for the Awards prize money led to a decision, at the end of 1995, to set up the Awards Foundation with the aim of raising $1,000,000 to enable the CBCA to support the Awards prizes in perpetuity.