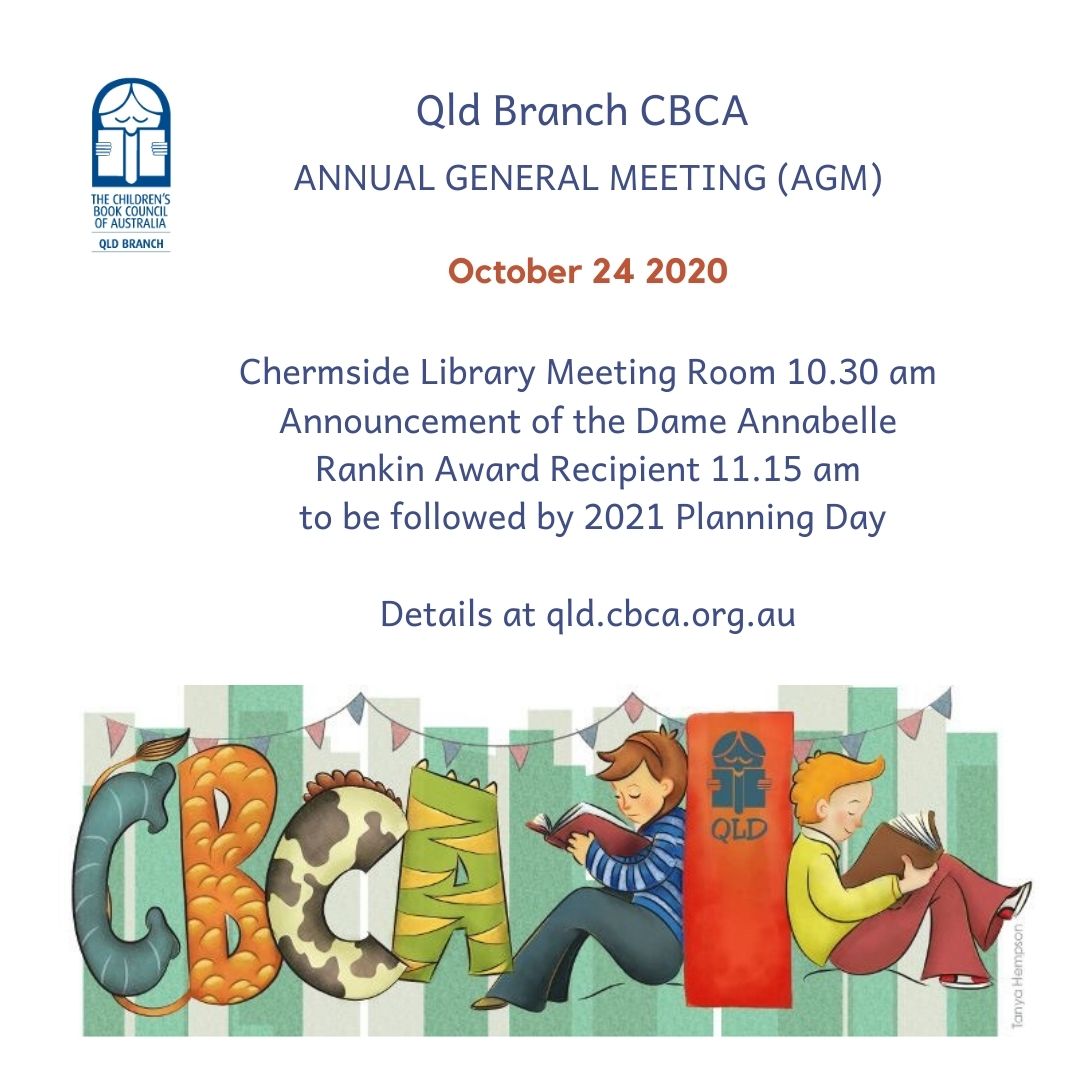 The CBCA (Qld Branch) 2020 AGM will take place on Saturday, October 24, in the after-hours Meeting Room at the Chermside Library, beginning at 10.30 am.
Please find the following revelant documents below:
Circular 2020 AGM this includes the formal notification letter, an outline of the executive roles, the proposed agenda and nomination forms and proxy vote form. It also outlines the deadlines and timelines to submit the forms.
2020 Proxy and Nomination Forms (Also included in the circular)
2020 Proposed Agenda (also included in the circular)
There is a limit of 20 people allowed to attend due to Covid restrictions. Please read this if you have plans to attend. You must RSVP.
The AGM will be followed by the awarding of the Dame Annabelle Rankin Award at approx 11.15 am.
After a short lunch break, the 2021 Planning Day will take place: 1.30 - 4 pm

2021 Executive Committe
President - Claire Jackson
Treasurer - Amanda Worlley
Vice President | Secretary - Trish Buckley
* * * * *
View all news items