Books I Love Best Yearly
The BILBY Awards are the Children's Choice Awards organised by The Children's Book Council of Australia (Queensland Branch).
Each year throughout Queensland hundreds of children select their favourite book and nominate it for the BILBY Awards. It is a wonderful opportunity for young people to exercise their voice, to have a say about what they read. This is their very own book award.
This is has been the aim of the BILBY awards since it first began and its core – that this is an award picked by young people – has not changed. What has changed in 2019 is that this will now be focused on the CBCA's Notable books. It will be a kid's choice, CBCA award. All books that have been selected as the 2019 Notables by the CBCA will be in the running for the BILBY awards but it is chosen purely by the target readers – children and young people. They can nominate any book that is a Notable and from the nominations there will be three BILBY awards given. The winning book will receive the golden BILBY and the two runners up will both receive silver BILBY awards.
The hope with this change in the BILBY awards is that it will encourage children and young people to "Burrow through the Notables" to find their BILBY.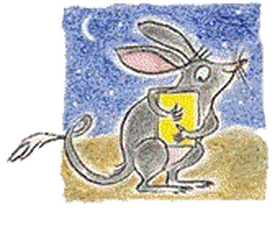 BILBY 2021
Voting is now Open

Please head over to the 'Voting for the BILBY' page to submit your votes!
Winners for the 2020 BILBY Awards are now available to view on the Winners Page
There are three readership categories:
Eve Pownall
For Readers aged 0-18
Picture Book
For Readers aged 0-18
Early Childhood
For Readers aged 0-6
Younger Readers
For Readers aged 7-12
Older Readers
For Readers aged 13-18
Selection Criteria:
Books nominated have been Notabled by CBCA in the current year.
Other books not listed may be nominated, however, they must fit the following criteria:
Published in the current year or late the year before
Written and illustrated by Australian creators
Cannot be a previous BILBY winner
In each category, the award is for a specific title, not for a book series