Books I Love Best Yearly
The BILBY Awards are the Children's Choice Awards organised by The Children's Book Council of Australia (Queensland Branch).
Each year throughout Queensland hundreds of children select their favourite book and nominate it for the BILBY Awards. It is a wonderful opportunity for young people to exercise their voice, to have a say about what they read. This is their very own book award.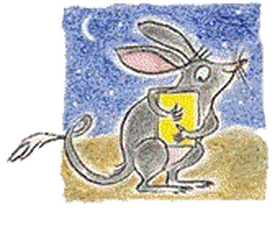 For the past two years, the BILBY Awards have been linked to the CBCA Notable books, using the following age and genre categories.
Eve Pownall
For Readers aged 0-18
Picture Book
For Readers aged 0-18
Early Childhood
For Readers aged 0-6
Younger Readers
For Readers aged 7-12
Older Readers
For Readers aged 13-18
Selection Criteria:
Books nominated have been Notabled by CBCA in the current year.
Other books not listed may be nominated, however, they must fit the following criteria:
Published in the current year or late the year before
Written and illustrated by Australian creators
Cannot be a previous BILBY winner
In each category, the award is for a specific title, not for a book series