nomination information
NOMINATING for the Bilby Award
Children nominate their favourite book in TERM ONE – January 23rd to 31st March
Children can nominate more than one book but no more than 3.
Please note:
The new rendition of our BILBY mascot was created by Caroline Magerl.

We appreciate her efforts, and thank her and the organisation by Tiny Owl Workshop for this wonderful creation.
Selection Criteria
The book can be from anywhere in the world but must be in English
It cannot be a previous winner – see list of previous winners
The book must be a specific title not a series
Bilby Readership Categories
Early Readers - Picture Books and story books for readers under 8 years old
Younger Readers – for books for readers between 8 and 12 years old
Older Readers – for books for readers 12 to 18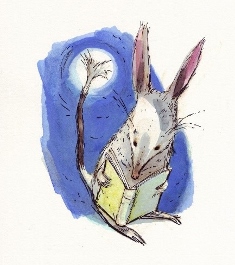 Click HERE to enter your nominations directly into a Survey Monkey voting form.
This year we are also providing printed forms students can fill in - COLOUR FORM [PDF] OR BLACK & WHITE FORM [PDF].
You may send these to us via snail mail (P O Box 828, Spring Hill, 4004). Make sure you leave plenty of time for us to receive them before the closing date (March 31st)
Or
Enter the data on the attached excel spreadsheet , and email to the contact email listed.
(this information is also on the BILBY Resources page)